As part of our 30th Anniversary celebrations, we are reminded of the loyal partnership we have with 3A Composites. 3A Composites are our longest standing manufacturing partner. They have been key to our business at the inception and we believe this is a real cause to celebrate!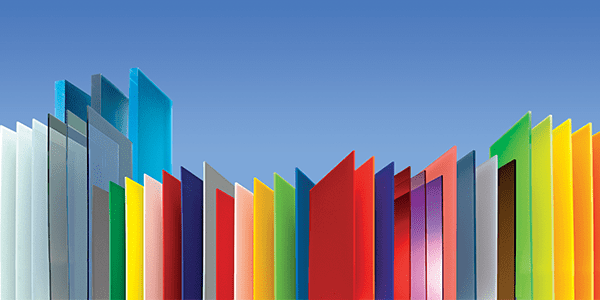 Who are 3A Composites?
3A Composites are a global company with manufacturing locations and offices all over Europe, America & Asia. They develop, manufacture & market high-quality aluminium composite panels, structural composite materials, plastic sheets and lightweight foam boards for a variety of market segments. 3A Composites is a market leader in all target markets. They offer a unique range of products which are reinforced by the group's famous brands, which in turn has established its reputation as a global company. 3A Composites Display products are available to view here!
Our working relationship
Since the early days when we first worked with Resart, Plastics Plus has enjoyed a strong and firm relationship through the many incarnations of 3A Composites production sites. Throughout the many changes of ownership and direction, we have stood loyal and worked with the team as the business has developed and grown. Likewise, Plastics Plus has grown in the past 30 years and we have appreciated the support and loyalty of this leading European plastics manufacturer.
You can see our relationship grow in the timeline below:
May 1991: Plastics Plus is established by Barry White & Stuart White alongside a team of 3 people in a location based in Wolverhampton. Our first supplier was Resart GmbH in West Germany (a member of BASF Group). Plastic Plus was appointed sole UK distributors for their products, including Resartglas GS & XT and Resart PC.
Feb 1995: Plastics Plus opened up a second branch based in Nottingham, who were also able to offer the Resart range of products.
November 1997: Barlo Group purchases Resart GmbH.
January 2005: Quinn Plastics purchase of Barlo Plastics. Plastics Plus announce supply partnership with Quinn Plastics.
November 2013: Plastics Plus announces partnership with new Polycasa (new name for Quinn Plastics) continuing a lifetime's relationship with this group through their different eras
April 2015: 3A Composites purchases Polycasa, to launch 3A Polycasa.
2020: 3A Polycasa rebranded to 3A Composites.
We would like to take this opportunity to thank the team at 3A Composites for their loyalty and trust through the years to allow us to supply their products to businesses all over the country.