Plastics Plus has been busy supplying plastic sheet material and cut panels for vital applications at this difficult time. Our material has been supplied to supermarkets for 'sneeze guards' and protective screens, also for medical applications, including face guards and masks, and body boards. It is good that we are able to help to keep the NHS, Carers and Key workers safe, when they are doing such a vital and wonderful job for us all.
We are very pleased to be able to help in this way and have done our best to supply the material with speed and efficiency. We have introduced new working practices to ensure that all material is processed and despatched in a sanitised environment.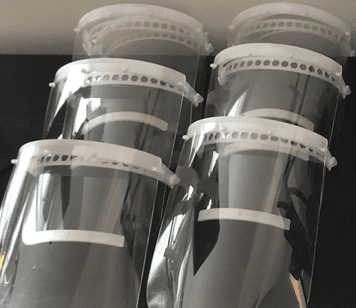 Examples of the type of applications our product has been used for.
The Plastics Plus Covid-19 policy for the protection of our team, customers and suppliers can be seen by connecting to this link.
As well as the Key workers, we thank our wonderful Plastics Plus Team who continue to work in these uncertain times, and finally we thank our suppliers for their support to help us meet the demand for plastic sheet.
We are all in this together.