We rarely stop to think about how important plastic is, but this material has actually helped the healthcare industry in a number of vital ways.
Plastic has allowed for the creation of one-time-use medical tools – such as surgical gloves, syringes, and IV tubes – which help prevent the spread of dangerous germs and diseases.
The durability and versatility of plastic have allowed it to replace metal tools, which are often far less comfortable for patients – especially within the field of prosthetics.
And, in an industry where every penny counts, plastic can often be a much more financially viable option. Metal components can be prone to corrosion and wear and tear, whereas plastic can be better treated to withstand specific stress.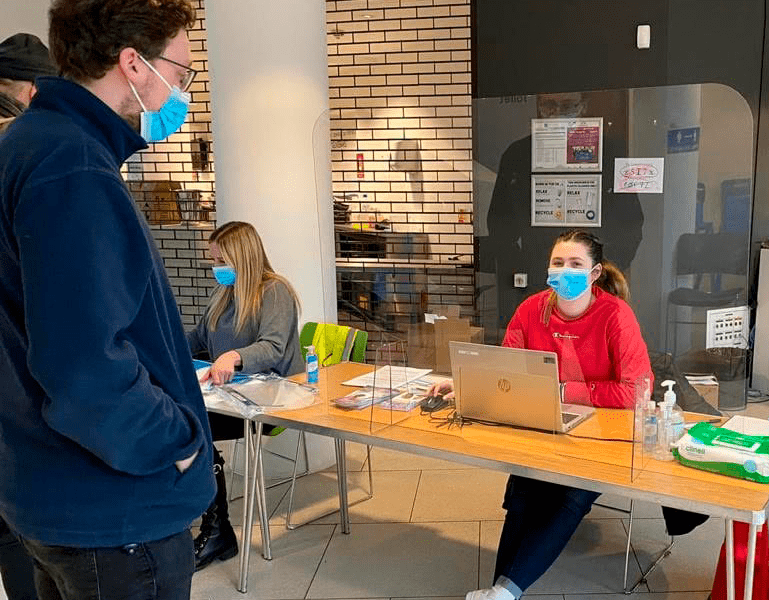 Though perhaps now, more than ever, plastic has been crucial in helping the healthcare industry.
The Covid-19 pandemic has meant that the public has had to be more careful in every aspect of life. So it's not just within hospitals where plastic has had to help prevent the disease from spreading. Plastic protective gear such as PPE has also been vitally present in other workplace environments and social situations.
As plastic suppliers, we feel proud to be a trusted supplier of protective materials for key workers. Checkout screens, sneeze guards, desk and office partitions, customer screens, and face guards made out of materials such as sheet plastic and perspex screens are all workplace essentials we provide at Plastics Plus.
You might be after an acrylic sheet or some plastic panelling. Whatever it is, at Plastics Plus we want to provide you with the right materials to keep you safe.
Using our technical expertise, we can recommend and supply the ideal material for every situation where plastic is required.
So why not get in contact with us today!